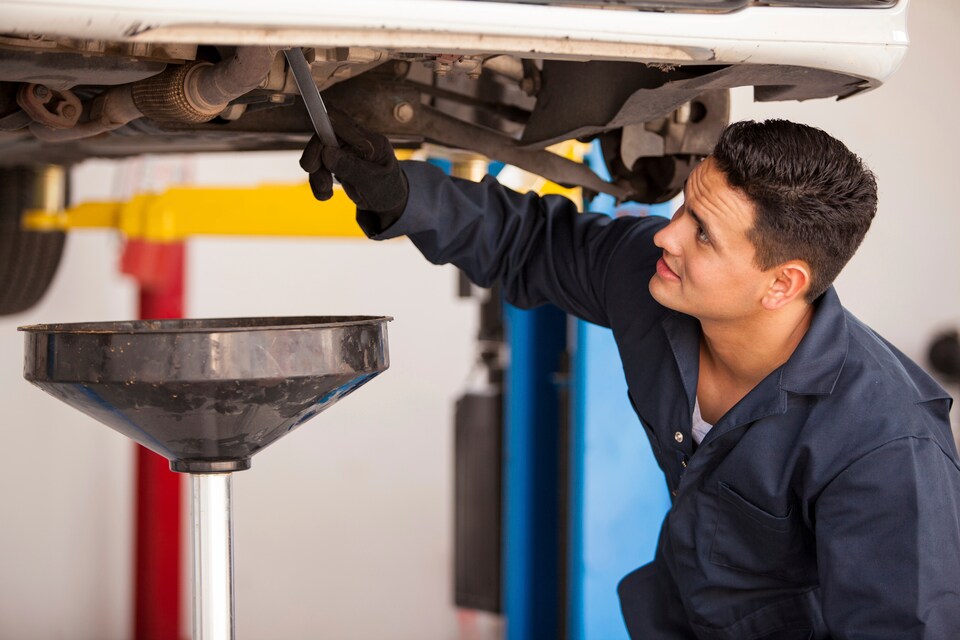 ​
Oil changes and tire rotations are two key pieces of automotive care that drivers need to stay on top of to maintain a smooth, safe ride.
Fortunately, you can count on our service center at Moffitt's Ford to handle all your maintenance and tire rotations needs and get you back on the road as fast as possible! Our team has tons of experience with oil changes and tire rotations, so you can rest assured that we'll be thorough, quick, and reliable in all the services we perform.
Oil Changes
Thanks to modern engine technology and improved oil formulas, you can put the old 3,000-mile oil change rule to rest. You still need to schedule regular oil changes to help your engine last longer and perform at its peak, but most engines these days only need an oil change every 5,000 to 10,000 miles or so, depending on what your owner's manual tells you.
Benefits of Regular Oil Changes:
Keeps your engine cool
Reduces engine wear
Keeps engine components clean
Helps your engine perform more efficiently
Improves your car's performance overall
Tire Rotations
While it would be nice if your tires wore down evenly, the truth is that they typically do not. Your tires can wear at different rates for a variety of reasons ranging from turning to dealing with the extra weight from the engine. Tire rotations help your tires wear more evenly by switching the position of your tires such as moving the front tires to the rear and the rear tires to the front.
Benefits of Tire Rotations:
More even tire wear
Improved tire longevity
Better traction, especially on slippery roads
More confident handling
Learn more about essential automotive services at our dealership or contact us today to set up an appointment!